Laundry Room
Hours of Operation
6am to 10pm, daily
The Laundry is coinless. There are two ways to load money into the machines:
1. Download the "Pay Range" app to your smart phone. (US and Canadian Phones Only)
2. Select top load washers and stacked dryers accept Visa, MasterCard, Amex, and Discover.
The laundry services are provided to you through the Ilikai Marina Association of Apartment Owners. If you have any questions or need assistance with the laundry facility please contact Security at 808-721-3637.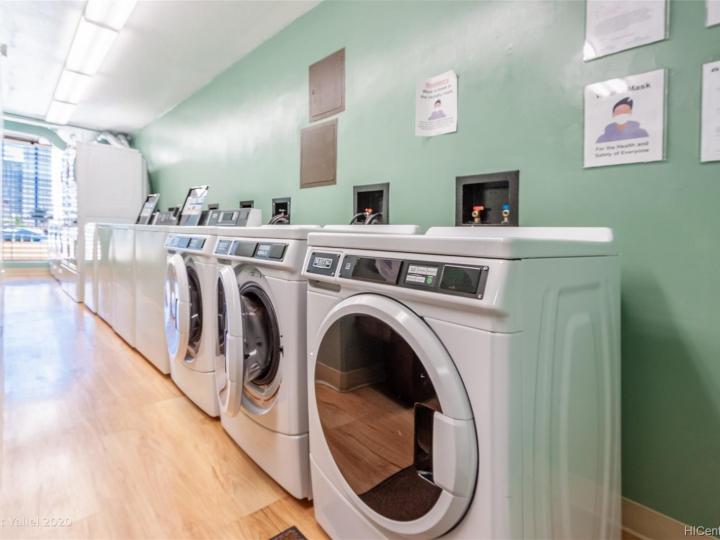 Laundry Room Rules
1. Laundry Room can only be used by residents and guests of the Ilikai Marina.
2. Do not leave your laundry unattended. Unattended laundry will be removed by security.
3. Do not disrupt an active washer or dryer.
4. Do not overfill or force laundry into the machines.
5. Linens, Towels, and bedding are only allowed in the front-load washing machines.